Are You Missing Business Opportunities Because Your Website Is The Equivalent Of The Invisible Man?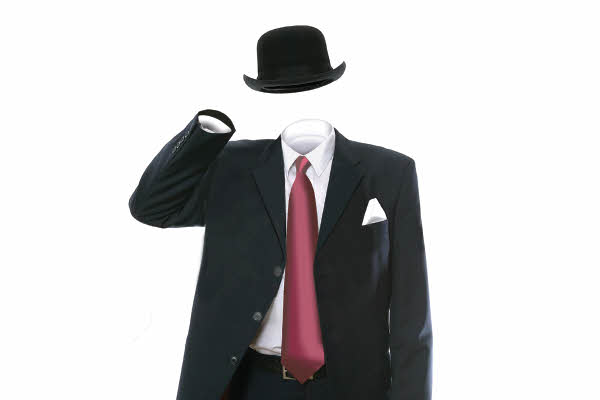 Having a good looking website doesn't guarantee it will be seen. In the UK Google dominates the search market with almost a 90% share. If your web pages are not being shown by Google on page one of search results for a query directly relevant to you business you are essentially invisible.
The big question is how many search queries is your business invisible for because your website pages are not considered good enough by Google to be shown on page one? This is something you need to know. You might be well be leaving good business for your competitors to sweep up!
Don't kid yourself about search not being as important as it once was. Search is still the number one way people locate products and services online. If your site pages are invisible in search results your business is loosing out!
Let us audit your site and we'll tell you how invisible you are, but more importantly we'll tell you how much business you're leaving on the table.
WEBSITE AUDIT
Just £30*
No catch, no hard sell!
With minimal time from you we'll...
Do a thorough review of your site...
We'll then report back to YOU.
How Does This Sound?
To get the ball rolling give us a call on
0151 362 0042
Alternatively get in touch using the form on this page...
We guarantee to get back to you promptly!
How Good or Poor Is Your Website?
If you can't confidently answer this question we can. We won't need much of your time but we will perform a thorough audit of your web site. We'll do this for just £30, which you don't have to pay until well after we've completed the audit. What's more, if you don't believe what we did was worth £30 you can simply elect not to pay us.
YOU will benefit by getting:
Confirmation of the commercial value gap that exists between what your site is currently delivering and what it should be delivering,
A factual assessment of what's stopping your site from being the valuable marketing and sales tool it should be and,
A list of actions that, if implemented, will improve the performance of your site.
We'll do all the above within 5 business days of your order.
To get the ball rolling just give us a call on 0151 362 0042 or send us your contact details using the form on this page and we'll be in touch.
* Our fee is payable on order net 30 days. The audit will take place within 5 business days of your order. If you don't genuinely believe what we've done is worth much more than £30 you can elect not to pay us.